5 Reasons to Choose A Boarding School for Your Child
Students are being pushed to do better and make their way into this competitive world. Today, best residential schools in Odisha are evolving with the changing needs of the time to equip itself with prerequisites to create a learning environment for their students. Top boarding schools in Bhubaneswar like ODM Public School, are following a holistic approach to preparing its students by ascertaining that the students practice exchange of knowledge, participate in extra-curricular activities, various competitions and much more.
Are you a parent who is considering sending your kid to study at a boarding school? Does this thought make your heart skip a beat? We agree with your doubts and insecurities, but do you know that some studies suggest that the students who study in a boarding school do way better in their lives in comparison with day school students?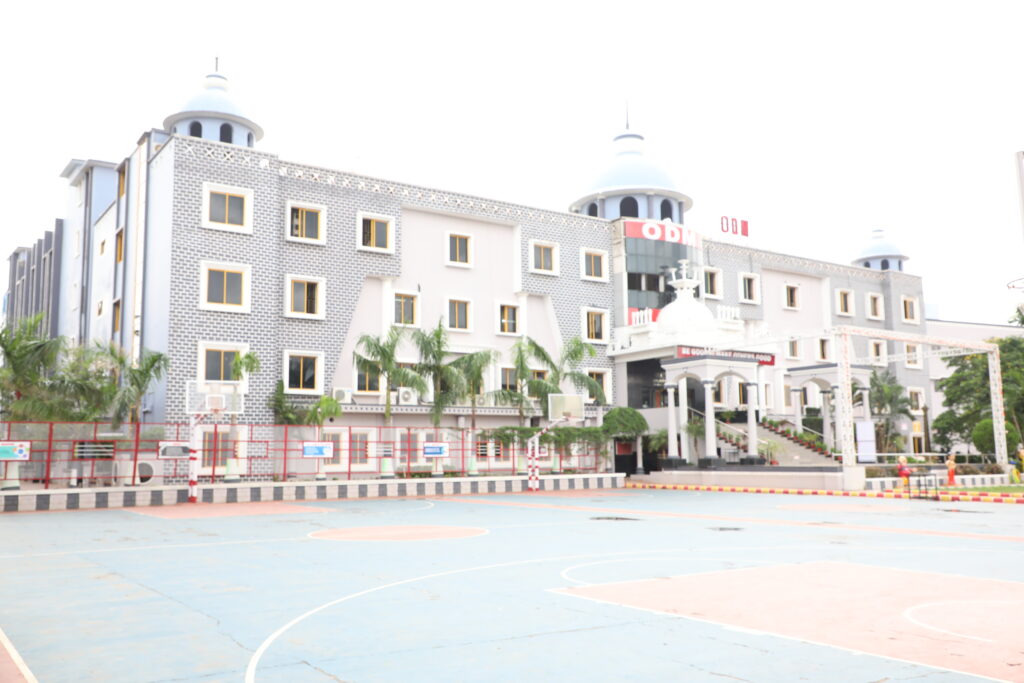 If you still don't believe us, here are some traits you'll see your children develop in his or her course of time at a boarding school:
The child starts valuing relationships:

Living in a boarding school gives the child the opportunity to meet and greet new people, it allows them to form relationships with unfamiliar faces and value them; they are the only people the child can fall back upon, during their time on the boarding campus. This also builds confidence in the child to trust more people, and generates the instinct of judging people.
Respects cultures and diversities:
While studying in a boarding school, we can expect that children from all around the country will take admission in the school, and stay at the residential accommodation provided by the school. There the students meet new people, learn about new culture and diversity. This is the best way to instigate respect amongst children for one another and one another's culture and diversity.
The child takes care of itself and starts taking responsibility:
Parents save their children from the bad impacts of the society; and when the children are living away from home, they have to build that wall all by themselves. The children have to tie their shoelaces, and eat on their own terms, put themselves to sleep during night, and do their homework before sleeping, without the continuous parent talk. The child learns to take its own care and starts taking responsibility for its actions. 
Open to embrace challenges:
While struggling to live without the parent, the child opens up to the world. The child learns to take its responsibility, and meanwhile learns to face the challenges. The challenges may be big or small, like waking up on time every day or preparing for the test without the parents' nagging and achieving these small targets. Starting from these small challenges, the child grows up to embrace the contingencies that the life throws at us as an adult, and become self-sufficient against such situations.  
Overall Holistic Development:
Boarding schools provide residential accommodation for the students, and offer a top-notch education system. While the students are at the institution, the schools are responsible to motivate, engage and fuel students, while acting as their guardians in their parents' absence. Best Schools in Odisha like ODM Public School provide an environment to help improve students' in-depth academic knowledge, indulge students into improving their skills, creativity, problem-solving, decision-making power and overall intellectual abilities, as well as focus on children's all-round development.
The schools want the students to make the most of the opportunity and treat the school as their home away from home. Best CBSE schools in Odisha provide enough space for state-of-the-art facilities that include art studios, swimming pools, fitness rooms, well-equipped playgrounds and other athletic facilities for physical growth.
Boarding schools are good for your child's growth, and if you still don't believe in us for the same, why don't you visit ODM Public Schools' campus and find the same out for yourself!