Secondary School
Top CBSE Secondary School in Bhubaneswar, Odisha
Unlocking the true power of education, knowledge and wisdom within students to make our world a better place.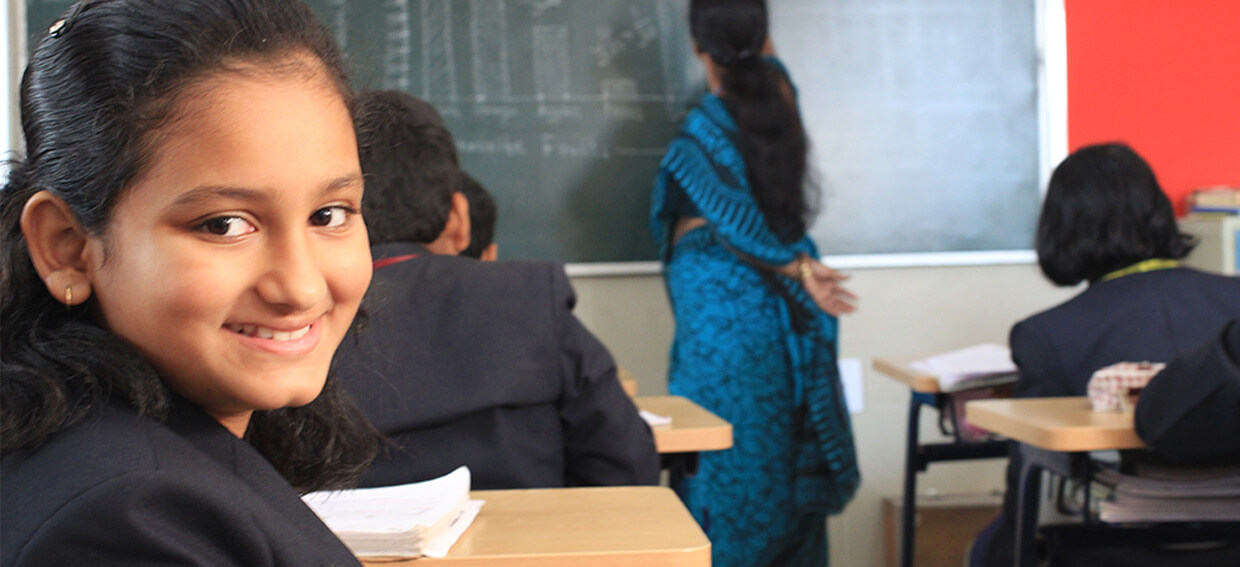 Students Speak
Overview
At ODM, Secondary education is backed by scientific learning along with modern-day teaching pedagogy. Our teachers believe in providing students basic book-level exposure, but we also try to make the children think, ask why and how, and discover the answers themselves. Our teaching pedagogy is all about uplifting practical learning, inquisitiveness and thorough conceptual understanding.
We generally follow a CBSE curriculum for all the classes. The Subjects available for the children vary from Class to Class. Maths, Science, English and Social Studies are compulsory subjects from Class VI-X. Students from Class VI-VIII have to choose between the four available languages, Odia, Hindi, Sanskrit and French. However, in Class IX-X, they have to choose one language out of the two languages they opted in Class VIII.
Teaching - Learning Activities
Our curriculum consists of application-based learning methods, and all basic concepts are cleared. Each subject, be it Maths, Social Science or computers, are catered to, with a basic concept of learning by doing.
The school relentlessly strives to uncover the hidden potential in every student and enhance his capabilities by providing opportunities through myriad activities and healthy competition in the cultural, literacy and sports front.
To facilitate better learning through "hands-on experience."
Child centric approach emphasizes the discovery method, group learning and project work.
Smart class and Audio-Visual aids are used, assisting the students in understanding the nuances of a lesson through fun-filled interactive and play-way methods.
Examinations and Worksheets
Students are provided with Worksheets for every chapter which they need to practice. Our own internal teaching groups carefully devise these worksheets, and they are updated everywhere.
These worksheets are self-sufficient for the practice of all the students, and if a child practises these sheets thoroughly, then the child will definitely secure good marks.
Continuous evaluation is a big part of ODM's Evaluation System. In ODM, the following tests are conducted-
Every Week, A Weekly test is conducted of 40 marks whose marks carry a certain amount of weightage in the annual examination.
Quarterly Tests- These tests are conducted with quarterly portions and are conducted once in three months.
Half-Yearly and Annual- These tests are conducted with half and full syllabus, respectively.
Remedial Classes and Competitives
We are focused on the growth of each and every child in our school. That is why students are subdivided into smaller groups based on their academic capabilities.
Students with weaker academic performance are provided with Extra-Remedial Classes beyond school hours by our school teachers, which will help them grow more in the subjects they are weak at.
Top-Performing students are put into a separate group, where they are provided with separate guidance to crack competitive exams like Maths Olympiad, Science Olympiad and NTSE.
Mentoring Program
Each student is tagged along to a teacher responsible for the child's performance in the school.
The mentor ensures the child's study plan back at home is set right or not, the child is motivated enough or not. He also ensures that the child has the least academic difficulty and all the grievances of the child are taken care of.
What Drives Us
Hear from our students and parents as they speak about how ODM has shaped their lives.

Aakashini Behera
(Student, Class III)
"ODM is a great school to attend. You learn things at this school. It is fun but it's very strict here. I believe this school provides the best education in the state of Odisha. I sincerely recommend this school to all ."

Aditya Prasad Tripathy
(Student, Class III)
"ODM expects nothing less than the best from each and every student. Teachers are here to teach but at this school they inspire. They are compassionate and caring towards the students. Tutoring and after-school programs are offered to all students."
Ashutosh Mishra
(Student, Class IX)
"At ODM, the teachers always believe in you and they make sure you try your hardest on everything you do. This school also has a lot of fun activities and fun field trips. We go on fun and educational field trips "

Astik Kumar Sarangi
(Student, Class III)
"ODM is a great school. The teachers are very qualified and I know they want us to succeed. I can't stay away from this school. I tried another school for one day (one day!) and I came home and told my mother, "I'm not going back. Take me back to ODM."

Ayush Nayak
(Student, Class III)
"We do fun activities and we're all really close. Padhi Sir is the ever-hilarious Language teacher but he is also very serious when it comes to our work. Somnath Sir, my math teacher, is really good at what he does. Whenever I think something is hard, he makes it so easy. "

Ipsita Mishra
(Student, Class II)
"ODM is a great school to learn and to become a better student and person. The curriculum here is very precise and challenging. We have science fairs year-round and go on numerous educational and fun field trips. If you listen and follow directions there is no reason why you should not succeed with flying colors."

Manshaa Panda
(Student, Class XI)
"I really recommend this school to everyone, since that contributed to making me one of the most beautiful experience in my life. All staff members are friendly, professional and always available to help you for everything. Classes are small and teachers are very qualified, kind and fun. "
Naina Priyadarsini Nayak
(Student, Class IX)
"ODM has a very unique school system that meets every parent's needs. The after-school activities are something to look forward to and have each individual working hard. The after-school programs are very fun and provide students something to do rather than just doing homework all the time. "

Nandini Das
(Student, Class II)
"I have been a student at ODM for three school years and from what I have experienced, I can tell you it is a great school. The teachers are very reasonable and fair. The staff is excellent and the rules help keep the school safe and in order. "

Saniya Khan
(Student, Class IX)
"Loved it. ODM Teachers are very friendly and helping. It's like a big family. The lessons are very good and the atmosphere between students, too. If i had to choose again, I would choose them."

Nirtika Satpathy
(Student, Class IX)
"I have been studying at ODM for about 8 months. I previously studied in other school and ODM has been extremely different when compared to this first one and even what my friends tell me about their school. They have a great teacher's team, moreover, the whole staff team care of their students. "

Sai Subhankar Biswal
(Student, Class II)
"ODM Public School is a great school! The teachers here are super about encouraging students to do their very best. Viswo Vinita Mam, is my English teacher, is fun and I really like her class. She loves to joke around, but does not play about getting work done. "

Sanat Kumar Nath
(Student, Class XI)
"I learned really much in this time. I really liked my teachers and learned and understand everything because they also explained everything to me, whenever I had a question. "
Sarthak Kumar Sahoo
(Student, Class XI)
"I can certainly say that It's one of the most important tiles of the mosaic called "Academics". I've spent 7 years here and I could see my improvement from the beginning and the cause of this is that they have well-organised qualified teaching staff always willing to help you. The school offers many activities in the afternoon in order to always provide you the opportunity to excel in other activities. "