UN Nodal School
Join Best UN Nodal School - An Institution for Equity
Students at ODM have always believed in giving it back to society and contributing to society.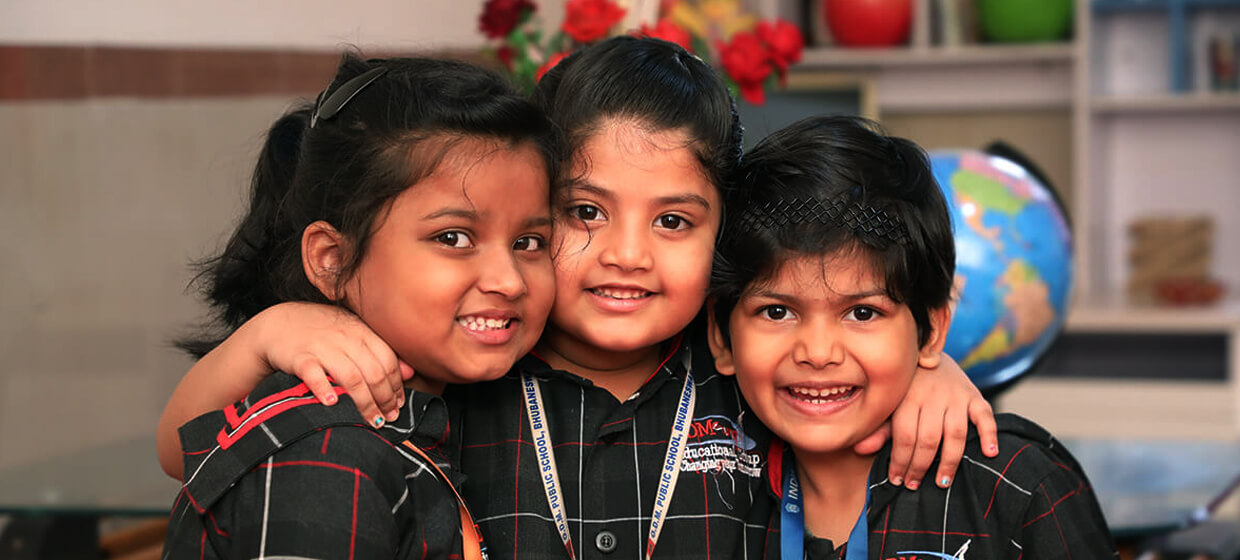 Model UN
ODM was chosen as a UN Nodal School by Gandhi Global Foundation, where ODM has been endowed with the responsibility to achieve the following goals with the efforts of its students and management in the local community. There are 17 Sustainable Development Goals, and here is what ODM tries to achieve the same -
Goal No. 1: No Poverty:-
Economic growth must be inclusive of providing sustainable jobs and promoting equality.
Goal No. 2: Zero Hunger:-
The food and agriculture sector offers key solutions for development and is central to hunger and poverty eradication.
Goal No. 3: Good Health and Well-Being:-
Ensuring healthy lives and promoting the well-being of all at all ages is essential to sustainable development.
Goal No. 4: Quality Education:-
Obtaining a quality education is the foundation to improving people's lives and sustainable development.
Goal No. 5: Gender Equality:-
Gender equality is not only a fundamental human right but a necessary foundation for a peaceful, prosperous and sustainable world.
Goal No. 6: Clean Water and Sanitation:-
Clean, accessible water for all is an essential part of the world we want to live in.
Goal No. 7: Affordable and Clean Energy:-
Energy is central to nearly every major challenge and opportunity.
Goal No. 8: Decent Work and Economic Growth:-
Sustainable economic growth will require societies to create conditions that allow people to have quality jobs.
Goal No. 9: Industry, Innovation and Infrastructure:-
Investments in infrastructure are crucial to achieving sustainable development.
Goal No. 10: Reduced Inequalities:-
To reduce inequalities, policies should be universal in principle, paying attention to the needs of disadvantaged and marginalized populations.
Goal No. 11: Sustainable Cities and Communities:-
There needs to be a future in which cities provide opportunities for all, with access to basic services, energy, housing, transportation and more.
Goal No. 12: Responsible Production:-
Responsible Consumption and Production is also the need of the hour.
Goal No. 13: Climate Action:-
Climate change is a global challenge that affects everyone, everywhere.
Goal No. 14: Life Below Water:-
Careful management of this essential global resource is a key feature for a sustainable future.
Goal No. 15: LIfe on Land:-
Sustainably manage forests, combat desertification, halt and reverse land degradation, halt biodiversity loss.
Goal No. 16: Peace, Justice and Strong Institutions:-
Access to Justice for all and building effective, accountable institutions at all levels.
Goal No. 17: Partnerships for the Goals:-
Revitalize the global partnership for sustainable development.
What Drives Us
Hear from our students and parents as they speak about how ODM has shaped their lives.

Aakashini Behera
(Student, Class III)
"ODM is a great school to attend. You learn things at this school. It is fun but it's very strict here. I believe this school provides the best education in the state of Odisha. I sincerely recommend this school to all ."

Aditya Prasad Tripathy
(Student, Class III)
"ODM expects nothing less than the best from each and every student. Teachers are here to teach but at this school they inspire. They are compassionate and caring towards the students. Tutoring and after-school programs are offered to all students."
Ashutosh Mishra
(Student, Class IX)
"At ODM, the teachers always believe in you and they make sure you try your hardest on everything you do. This school also has a lot of fun activities and fun field trips. We go on fun and educational field trips "

Astik Kumar Sarangi
(Student, Class III)
"ODM is a great school. The teachers are very qualified and I know they want us to succeed. I can't stay away from this school. I tried another school for one day (one day!) and I came home and told my mother, "I'm not going back. Take me back to ODM."

Ayush Nayak
(Student, Class III)
"We do fun activities and we're all really close. Padhi Sir is the ever-hilarious Language teacher but he is also very serious when it comes to our work. Somnath Sir, my math teacher, is really good at what he does. Whenever I think something is hard, he makes it so easy. "

Ipsita Mishra
(Student, Class II)
"ODM is a great school to learn and to become a better student and person. The curriculum here is very precise and challenging. We have science fairs year-round and go on numerous educational and fun field trips. If you listen and follow directions there is no reason why you should not succeed with flying colors."

Manshaa Panda
(Student, Class XI)
"I really recommend this school to everyone, since that contributed to making me one of the most beautiful experience in my life. All staff members are friendly, professional and always available to help you for everything. Classes are small and teachers are very qualified, kind and fun. "
Naina Priyadarsini Nayak
(Student, Class IX)
"ODM has a very unique school system that meets every parent's needs. The after-school activities are something to look forward to and have each individual working hard. The after-school programs are very fun and provide students something to do rather than just doing homework all the time. "

Nandini Das
(Student, Class II)
"I have been a student at ODM for three school years and from what I have experienced, I can tell you it is a great school. The teachers are very reasonable and fair. The staff is excellent and the rules help keep the school safe and in order. "

Saniya Khan
(Student, Class IX)
"Loved it. ODM Teachers are very friendly and helping. It's like a big family. The lessons are very good and the atmosphere between students, too. If i had to choose again, I would choose them."

Nirtika Satpathy
(Student, Class IX)
"I have been studying at ODM for about 8 months. I previously studied in other school and ODM has been extremely different when compared to this first one and even what my friends tell me about their school. They have a great teacher's team, moreover, the whole staff team care of their students. "

Sai Subhankar Biswal
(Student, Class II)
"ODM Public School is a great school! The teachers here are super about encouraging students to do their very best. Viswo Vinita Mam, is my English teacher, is fun and I really like her class. She loves to joke around, but does not play about getting work done. "

Sanat Kumar Nath
(Student, Class XI)
"I learned really much in this time. I really liked my teachers and learned and understand everything because they also explained everything to me, whenever I had a question. "
Sarthak Kumar Sahoo
(Student, Class XI)
"I can certainly say that It's one of the most important tiles of the mosaic called "Academics". I've spent 7 years here and I could see my improvement from the beginning and the cause of this is that they have well-organised qualified teaching staff always willing to help you. The school offers many activities in the afternoon in order to always provide you the opportunity to excel in other activities. "