How to Encourage a Positive Attitude in Students?
Negative thinking is a massive barrier. It limits your potential, prevents you from making progress, and halts your forward momentum in life, whether you're seeking knowledge, personal development, or happiness. Parents have a significant impact on their school-aged children's development, whether they are homeschooled or enrolled in the top school in Odisha. Thus, parents of K-12 students can witness firsthand the remarkable changes that take place when their children learn to value themselves and maintain an optimistic outlook.
Present Yourself as an Example
What better method to encourage optimism than to create an upbeat atmosphere? Post numerous quotes that are examples of optimistic attitudes as you establish a homeschool classroom bulletin board or planner or as you design your child's online school workplace. Create some fun by making magnets out of your favourite motivational sayings and sticking them to the fridge. 
When your kid faces academic problems and possibilities, a happy environment can do wonders to eliminate negative thinking and encourage a healthy learning mindset. 
Help Students Visualise Positive Outcomes
Having regular goal-setting sessions with your student is crucial, as is explicit outlines the conditions under which they will be successful. Consider how it will feel when you finally succeed. To what extent will you be rewarded? How should one define success, and why does it even matter? Teaching your pupil the answers to these questions can help them develop a more optimistic outlook and focus on the bright side of things.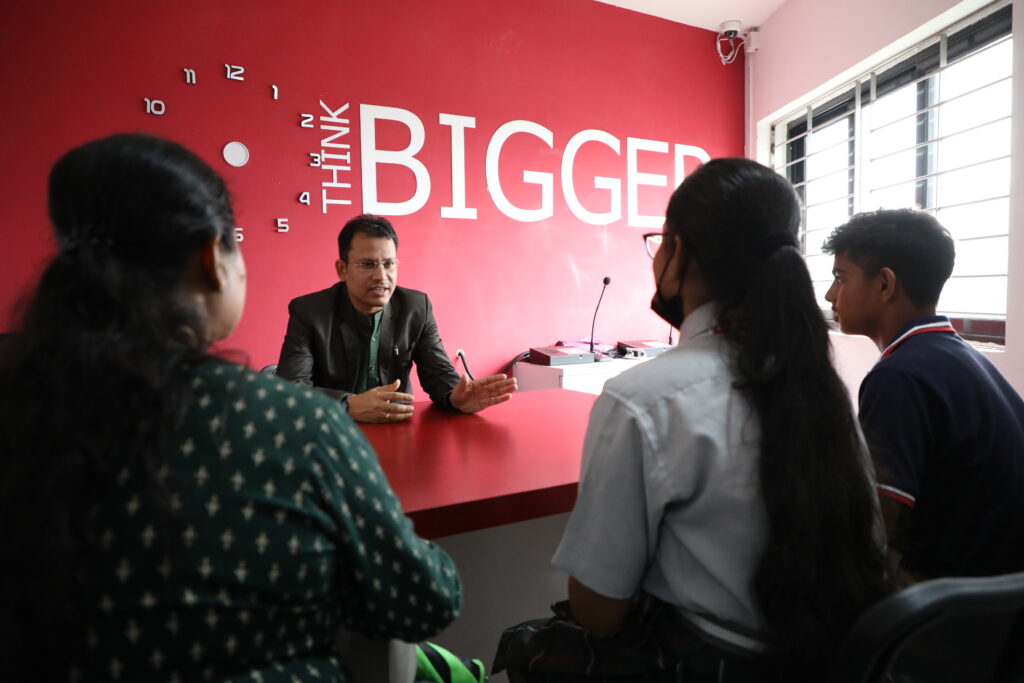 Avoid Negative Talk
Take a deep breath and relax when your pupil says, "I can't do it." Communicate this negative outlook to your kid. Try to get to the bottom of the deeper meaning. Inquire as to what is holding you back and create a strategy for overcoming it. You may change your child's "I Can't" into a "We Can" by showing them that you are in this together.
Be Their Biggest Fan
Your attitude as a parent or Learning Coach in an online school setting can have a profound effect on your child's sense of competence. They will develop the same traits if you have faith in your student. As a parent, you might want to try out some of these self-acceptance exercises to help your child recognise his or her individual qualities. When this happens, the learner can start thinking more positively, building self-esteem, and accepting who they are as an individual.