Latest Career Options Available After Opting Science Field in School
by
odmps
in blog
February 9, 2022
Most of the students with a PCM combination in class XII aspire to pursue engineering and medical. Gradually, they lose interest in the subject but till then their precious time has passed away. With the influence of family, some of the parents lead their child in believing that engineering and or becoming a doctor are the only career options in the world. Some of the students shift to new career options and then explore "What are the other options other than Engineering?"
While students are advised to select the course depending on the individual aptitude and interest, we as the best CBSE school in Bhubaneswar provide guidance and counselling to 12th class students who will be going to pursue higher studies. 
Here are some of the course highlights across Indian that offer the best knowledge and have the best career scope in the Indian market:
Architecture:
The architecture marvels such as Burj Khalifa, The Louvre, Petronas Towers and other buildings of the modern world. A lot of planning, designing and managing goes into it. Professional architects are required to work with close clients to customize designs according to their designs. They are also involved in the creation and restoration of buildings such as residential complexes, malls, restaurants, and many other commercial spaces. If you have certain qualities like keen observational skills, aesthetic sensitivity, critical thinking, a talent for efficient use of space, and an eye-for-detail. There are many other career opportunities if you want to specialize in architecture. Urban planning, urban design, sustainable architecture, landscape architecture, architectural conservation, interior design, industrial design. Choose your interesting career field with proper guidance because we have the best professional counsellors at the best schools in Odhisa.
Aviation:
Aviation is a field that has a perfect flavour of science, technology, and travel, and one must be prepared for work during odd times if you planning to choose this field. The field of aviation is not only limited to being a pilot only, but there are also certain tasks which are included in an aviation job. As a commercial pilot, one can work with major international or regional airlines, fly cargo planes to transport goods/cargo, work as a corporate pilot to fly corporate jets or also fly medical or air emergency planes. You can also work as an aircraft maintenance engineer.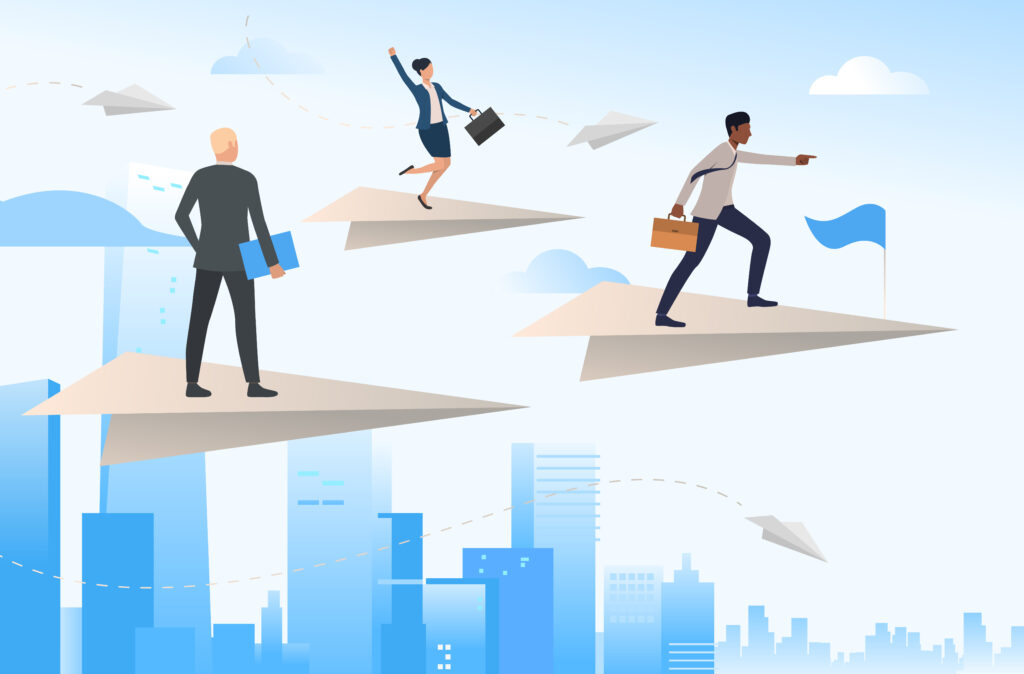 Ethical Hacking:
If you are looking for a very different and exciting career, then you must go for Ethical hacking. It is a career for the new age generation. The professionals have to breach the security of computer systems to find faults in the system defences. They also help in preventing any vulnerabilities in any company's network security which contains very sensitive information. As many organizations are becoming increasingly concerned about their network security, they are hiring ethical hackers to protect themselves from cyber-attacks. As an ethical hacker, you can work in various roles, such as Network Security Engineer, Network Security Administrator, Penetration Tester, Security Consultant, etc. Therefore, counsellors at some of the top CBSE schools in Bhubaneswar provide the best career guidance for their good future ahead. 
Animation and Graphics:
The animation sector is becoming quite prevalent in India because of the increasing demand for graphics. The Indian television and film industry has been outsourcing technologies to professionals overseas, the need for home-grown content is being felt. Therefore, the need for professionals in the field of Animation & Graphics has resulted in a rise in popularity for this career. Professionals in this field know everything about the software: 3D Animation, Digital Film-Making, Animation, VFX, Multimedia Production, Graphic Design, etc. Many organizations need graphic designers such as graphics design, gaming companies, Web design, 3D Modelling, Flash Design, Storyboarding, Texturing, Cartoon Design, VFX, Composition & Story Writing, Character Animation.
Industrial Design:
 Some of the students having expertise in technical quotient can pursue this career. Almost all organization needs the design of the product before starting manufacturing for the market. Product designers help in the design and manufacturing of almost all consumer products- ranging from mobile phones to the automobile and aircraft industry. Automobile design deals with the design and manufacture of automobiles, such as cars, bikes, and even buses. There are many opportunities as a product designer or industrial design researcher in the manufacturing sector, research institutes, information technology companies, and companies that deal with the design of innovative products. There are a lot of opportunities for Automobile Designers: R&D departments of various automotive firms, such as General Motors, Honda, Tata Motors, etc.

There are many other career options for science students after 12th. There are many different careers like Aviation or Defense, to something grounded in research like Chemistry or Forensic Science. However, to find your perfect fit, consult the professional counsellors at some of the best schools in Bhubaneshwar.