How Co-Curricular Events Provide Stage for The Students to Showcase Their Talent?
by
odmps
in blog, Co-Curricular
January 22, 2022
Co-curricular events are a very important part of modern education and their negligence in schooling marks a major drawback in the overall development of students. Co-curricular events take place outside the classroom and help students to test and transfer their knowledge into new contexts and settings. These events help students to keep a check on them as to where they lie, with the practical implementation of their knowledge outside the classroom. This learning beyond the classroom makes learning more fun and meaningful. Many top schools in Odisha introduce many co-curricular events to provide a stage for the students to showcase their talent. The ultimate goal behind these events is to help students learn more about inclusiveness, sustainability, communication, team-work, responsibility and ethics, civic engagement, patience and decision making.
Every student is unique and special. Apart from the academic knowledge students are filled with other talents and creativity. All these talents need to be nurtured so that they don't vanish under the pressure of theoretical education. Co-curricular events provide a boost to these talents. Whether a budding singer, a dreaming writer, an enthusiastic dancer or a dedicated actor, these events become the first stage experience of each one of them. Most of the best schools in Bhubaneswar follow the culture of "for the students, by the students" and thus co-curricular events are completely managed and planned by the students. This further provides students the platform to showcase their talent and experiment with their management skills. They explore a leader inside them by leading a team to conduct events.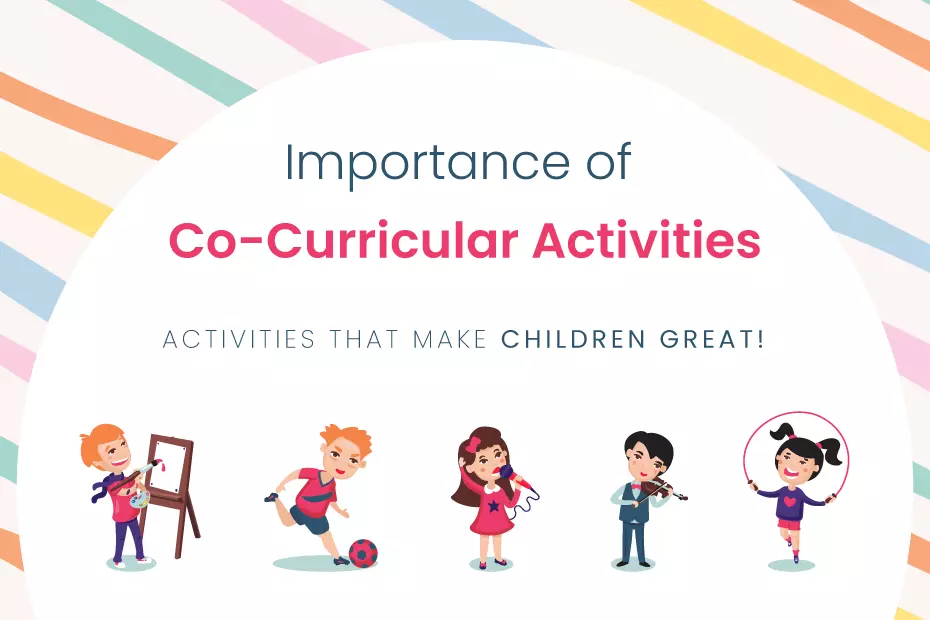 Co-curricular events include events related to every sector of interest. From sports to literature, from art to craft, the platform is provided to every budding talent. These events include many competitions which help students to come out of the shell and showcase their creativity. This also helps students to lose stage fear. Awards and prizes in the competitions further motivate students to participate in these competitions. Best CBSE schools in Bhubaneswar conduct many competitions in co-curricular events like singing competition, dancing competition, art and craft competition, painting and drawings competition, acting competition, cookery competition, robotics, calligraphy competition, debate competition, etc. which provides a stage for every kind of talent to survive. Apart from these many sports activities and matches like cricket matches, football matches, volleyball matches, basketball matches, marathons, etc. are conducted to provide a platform for the budding players. 
Co-curricular events help students to get a break from their regular academic schedule and brush up their talents. These events encourage students to be better by learning from their mistakes. The stage provided by these events not only helps students to showcase their talent but also allows them to experiment with their talents; who knows later these experiments may turn their talent into their passion. Schools and faculties should motivate students to take part in co-curricular events either as organizers or participants. They should counsel them on how important these events are for their overall personality development. Schools should also consider attaching extra marks to these events which will result in more engagement of students in co-curricular events.
Conclusion:-
Thus co-curricular events are a very important part of school culture and provide a stage for students to showcase and galvanize their talent.